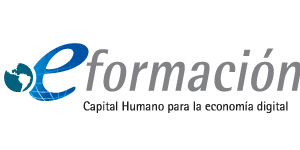 The Latin American Institute for Electronic Commerce eInstituto supports and develops initiatives that provide one solutions practical and affordable training to join the information society and the benefits of the digital economy in order to professionalize the management operating an online channel improve and increase the supply of products and services sold online to generate a positive shopping experience.
We support and promote different activities with Universities, Business Schools and Training Institutions in different countries of Latin America in an articulated manner with local chapters eInstituto.
Initiatives develops eInstituto necessary to successfully provide you enter the world of internet business enabling improved quality of supply to provide access to best practice and knowledge as achieve competence.
The 5 thematic areas covered by these training and certification are:
eCommerce - eCommerce

eBusiness - eBusiness

eMarketing - Marketing Online

Telework - Telecommuting

eGoverment - Electronic Government
The eInstituto offers to those institutions that are interested in developing your country or area of influence awareness activities and training in these skills and a full program content under one of the following models:
If your organization is interested in joining locally in some of the various initiatives eInstituto all you have to do is send an email to: coordinadora@einstituto.org indicating the initiative which wants to join and help you do it in your country or area of influence.
SCHOLARSHIP PROGRAM REGIONAL EINSTITUTO
WHAT IS THE PROGRAM: In the framework of the Regional Programme for Education and Training, as a result of the work of strengthening the eInstituto in this area and the industry need to develop human capital, in 2013 a large number and variety of scholarships will be awarded in several countries in the region.
They cover both intensive courses in e-commerce and online marketing, graduate diplomas and specializations level to participate in conferences and events organized by the eInstituto, local chapters and network partner institutions in Latin America.
OBJECTIVES: The program aims to stimulate further strengthen networkingy training and expertise in the world of Internet business, incorporating trained to meet the new challenges posed by the growing digital economy in Latin America human capital
OFFER: Includes face modes, online and blended in such institutions as EMPLEARTEC , Virtual School of Mercosur , Topnotch , Cuti , CCS , ESEADE , CACE , among others, contemplating scholarships of 50%, 80% and 100%.
If you are interested in >> access program details, download the PDF via this link Offer and Executive Summary of the Latin American Regional eCommerce eInstituto Scholarship Program