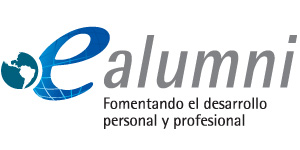 Overall Objective
Activities organized by eAlumni allow graduates for careers related to digital business stay updated on the latest industry trends, creating greater opportunities for professional development.
Scope of work
Graduates of university undergraduate and graduate study related to business online and the digital economy.
Also those who have completed executive programs and university extension courses validated or certified by the eInstituto, local chapters and its network of institutions.
Specific Objectives
● Vocational continuously through specific activities and training workshops for members and providing scholarships in recognized institutions.
● Networking of members through online and offline events.
● Working with educational institutions in the review and updating of topics included in their educational programs.
● Assistance in conducting academic field work (field project, dissertations and thesis completion of studies) and advice in the management of enterprises.
Member Benefits
In addition to the benefits from partners eInstituto representations in each Latin American country, eAlumni participants will have the following distinct advantages:
● Access to Regional Plan Scholarship eInstituto
● Preferred access to activities eInstituto
● Benefit Cuponera
● Regular meetings in the form of working breakfast or after office
● Student Exchanges
● Priority access to employment opportunities for the labor exchange
● Exclusive Material
Activities scheduled:
● Meetings exclusive monthly "Coffee with the specialists of internet business": Talks with experts on current topics of digital businesses.
● Exclusive to companies regarding online business Technical visits.
● Seminars processing jobs limit switches
Learn more
Melisa Torne
ealumni@einstituto.org